Profoto Adaptateur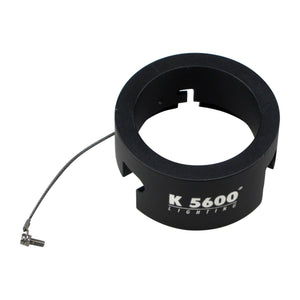 Information
Motion requires continuous light and digital loves daylight. Our Jokers 200, 400, 800 and 1600W provide flicker-free daylight to capture both stills and video without re-lighting. Bug-Lite looks and functions just like flash heads. Add one of the photo adapters to your Joker-Bug and insert it into the light shapers you've been using for years.

Crossover:This small ring allows you to work with accessories such as Beauty Dish (only for Joker-Bugs 200, 400 and 800W)
We offer an adapter to use Joker with Profoto and Broncolor accessories.

Cage for Para:This new accessory gives the possibility to put a Joker-Bug 800W or 1600W in Paras 177 and 222.
Technical data
Cross Over Adapter Profoto allow you to adapt all aluminum Profoto shapers on your Joker,